Shopping Cart
Your Cart is Empty
Thank you for your business!
You should be receiving an order confirmation from Paypal shortly.
Exit Shopping Cart
"Our pledge is to keep your carpets, furniture
and air ducts clean, and your dryer vent and
chimney clear while maintaining the best
possible indoor air quality. It's all part of our
Healthy House Program"
Companies and techs who are certified know that you must check the dryer from both inside and out... With that said, is is not sufficient to perform dryer vent cleaning to it's entirety without confirming that the transition duct is not blocked and or compressed behind the dryer. We refuse to tell you we can do the job without going inside and you are putting your home and family at risk if you do this with a contractor who only cleans from the outside.
To our clients. Your safety and well being is and has always been our top priority. During this time of COVID-19 we will continue business operations without interruption as ours is considered an essential business in the state of New Jersey. As always, our hands will be sanitized before and after every job, but now, we will wear gloves and masks when entering your home. Please let us know if you are in quarantine from the virus due to exposure or symptoms and we will happily reschedule. Thank you for your continued loyal patronage.
Mike & Karen ❤️💙
The Importance of Dryer Vent and Chimney Inspections and Cleaning
Article published in the April 2017 Edition of Community Trends by owner, Karen Antczak!
NBC TODAY Show:
Dryer Fire Prevention Story (September, 2008)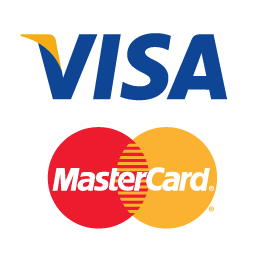 Mike is C-det Certified and will clean your dryer vent himself. He first checks behind your dryer, cleaning all the way to the outside termination vent! Sometimes we need to access your attic, roof, or exterior for proper cleaning. Mike won't leave until your vent is completely clear!
Certified by CSIA, we will inspect your chimney for proper clearances and venting. We will only clean your chimney if necessary. No gimmicks or hard sell, just straight forward answers to your chimney's needs! No up charges; you pay what you are quoted!
Cleaning your air ducts will reduce the amount of dust in your home, clean out mold spores, mildew, dust mites and insects. Now is the time to have your ducts clean! We clean every duct individually. Every vent cover is cleaned and replaced. Impeccable work, guaranteed!
Our carpet cleaning is a multi-step process. We use a truck-mount steam cleaning method. All products are safe for children and pets. We, the owners, are on every job - no hired help! Oriental and area rugs are cleaned personally in our shop and returned within 7-10 business days. Free pick up and delivery!
Using our truck mount machine, we scrub and steam clean your tile and grout on floor surfaces. Results are amazing!
We steam clean and deodorize your upholstered furniture right in your home. Ready for same day use!

We work with landlords and property managers to meet deadlines!

No hidden costs! No bait and switch!

Our work is always 100% guaranteed to your satisfaction

0

/